PREFERRED
RESERVE
餐厅特殊预约清单
Designed to provide a solid well-prepared BBQ & Grilled food.
The Pit Masters will:
Hand pick each piece of meat. Not all the pieces but just a small few we name them "Reserve". So you don't see everything all the time, whenever there are some we are certain, they are meant for reserve.
Spend sufficient time (days) on preparations, not in a hurry, not in a push. Luxary time for Chef to prepare.
Serve side dish and sauce for each piece of meat below, according to the number of guests.
So we appreciate your:
Pre-order for at least two days in advance.
On-time arrival.
How to order:
Please check and find which pieces of meat interests you most.
KING CUT
NEW YORK STRIP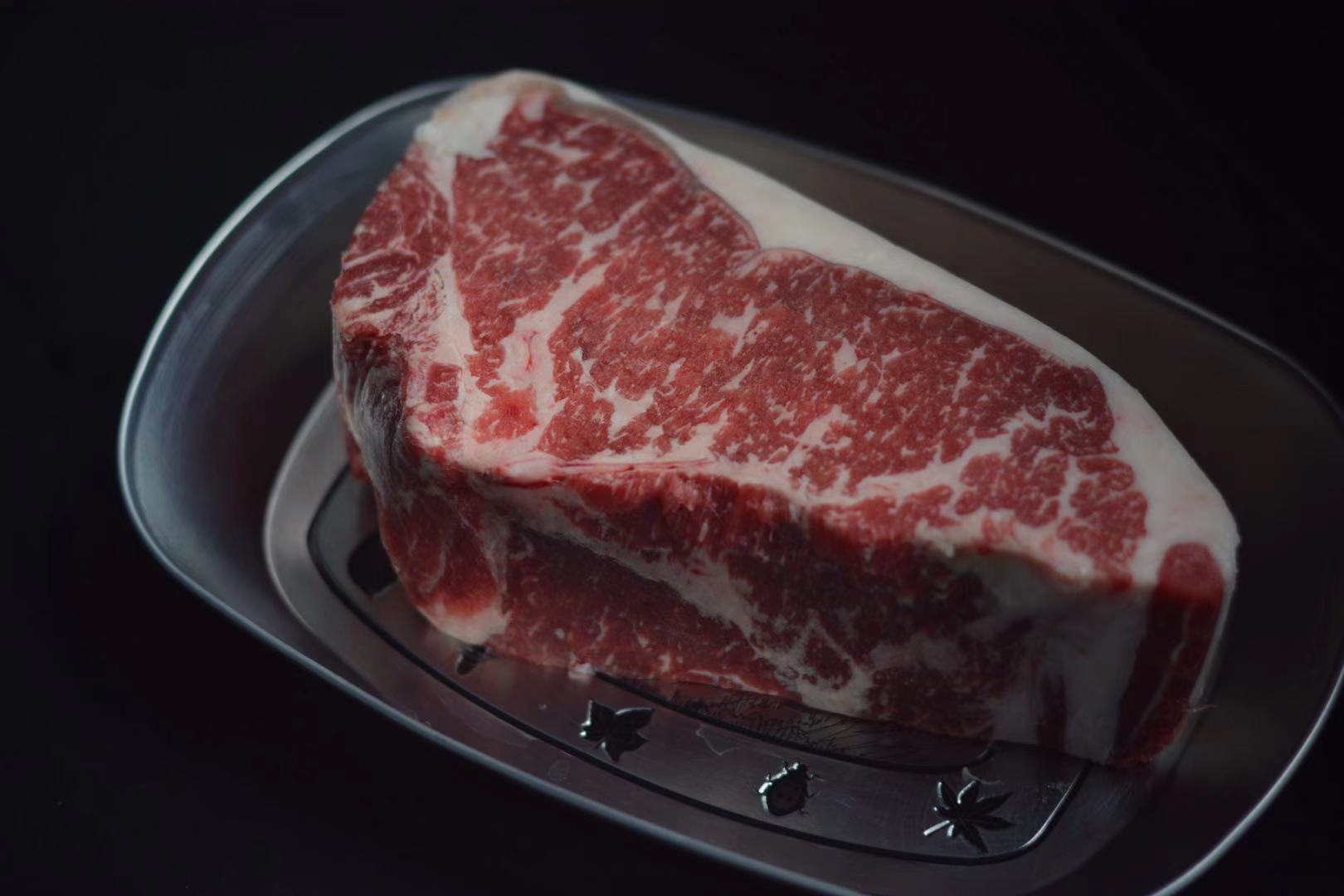 Item Number: Striploin M5 001
Australian Wagyu MB5
Weight: 720gr
Thickness: 6cm
Price: ¥711

Item Number: Striploin M5 003
Australian Wagyu MB5
Weight: 610gr
Thickness: 5cm
Price: ¥602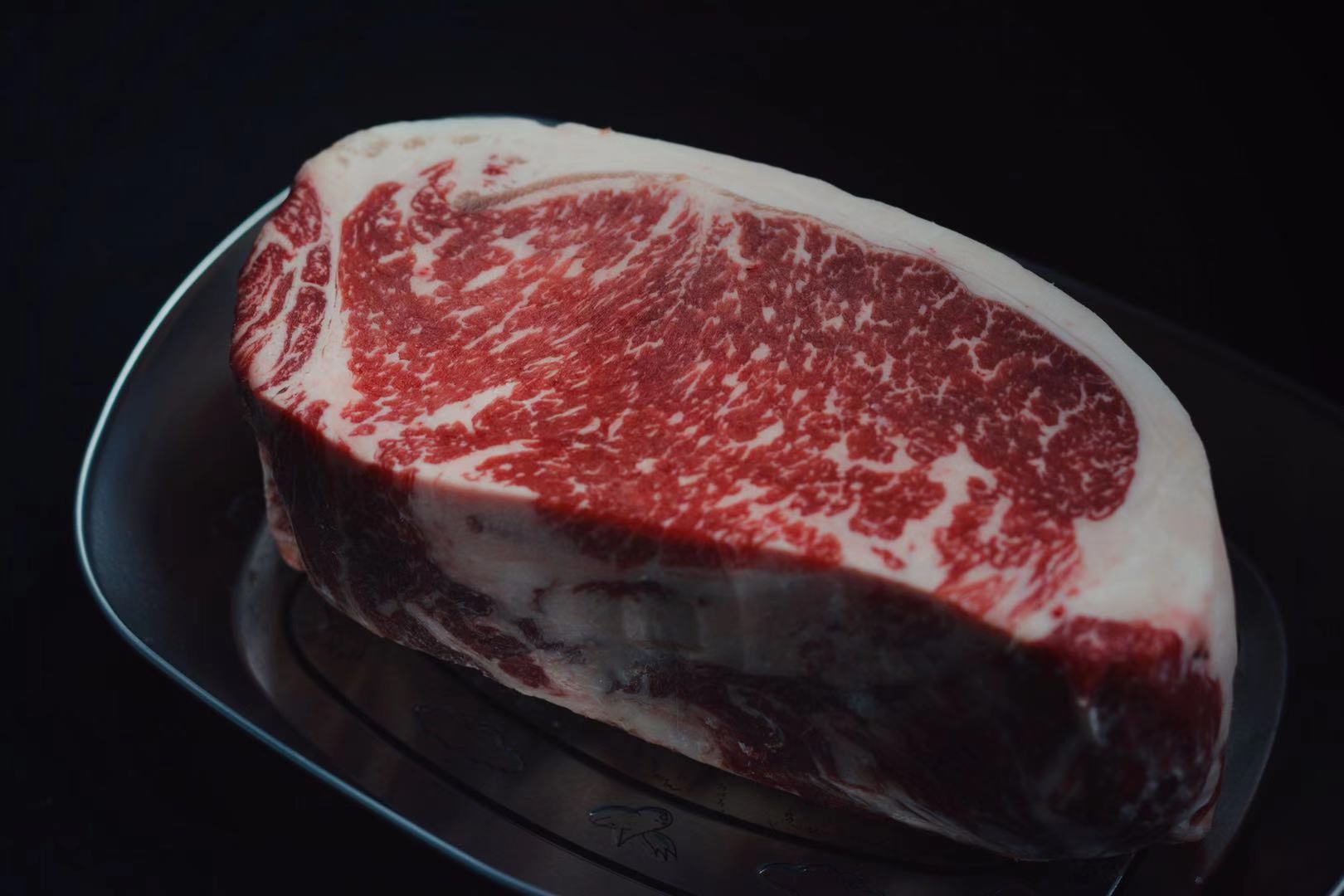 Item Number: Striploin M8 003
Australian Wagyu MB8
Weight: 920gr
Thickness: 6cm
Price: ¥1,194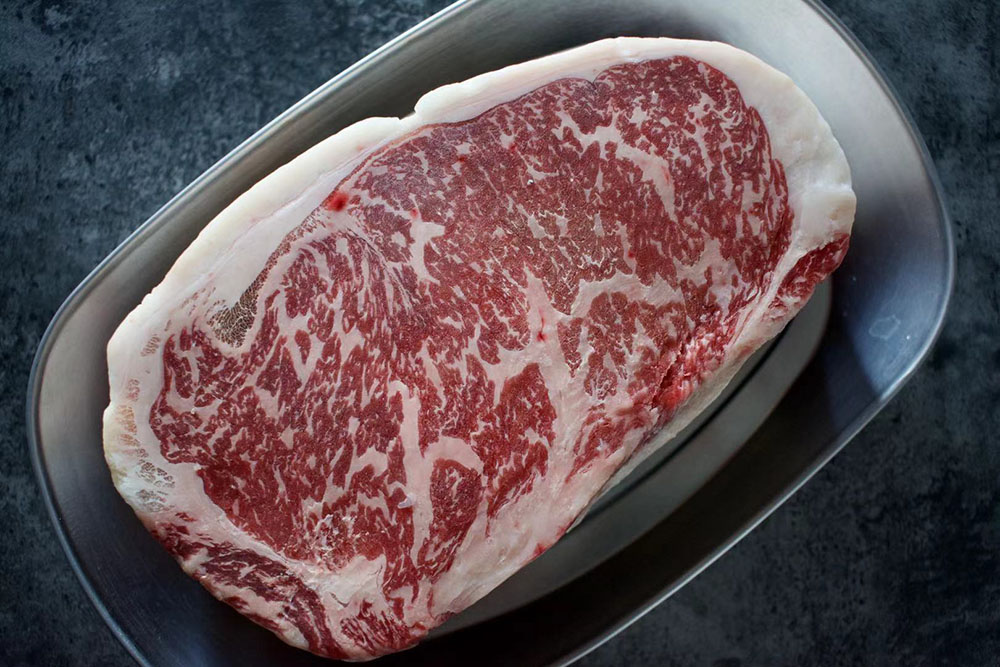 Item Number: Striploin M8 004
Australian Wagyu MB8
Weight: 1000gr
Thickness: 6cm
Price: ¥1,298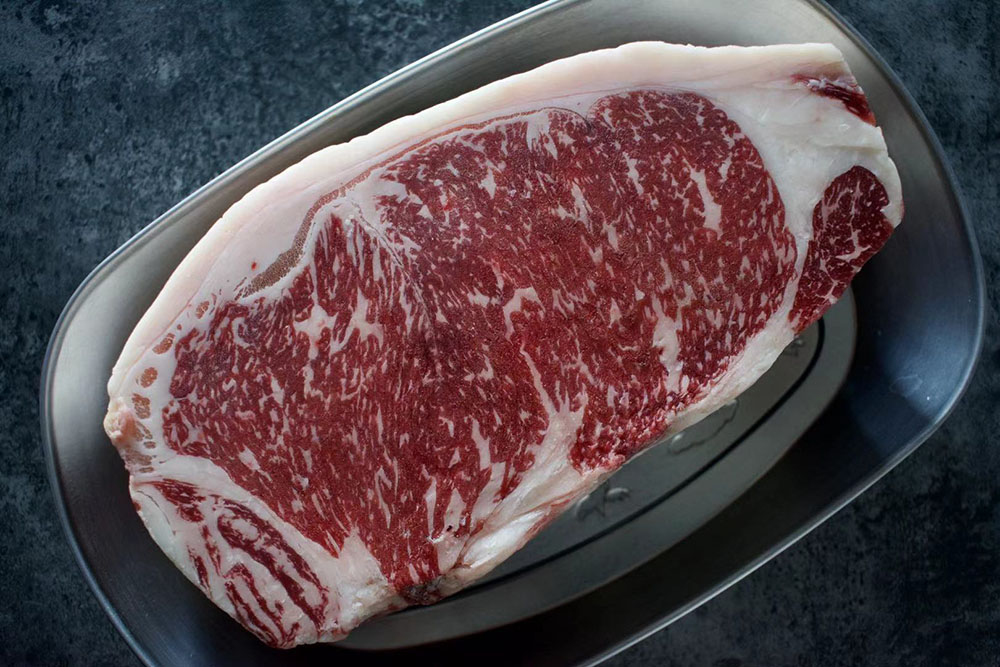 Item Number: Striploin M8 005
Australian Wagyu MB8
Weight: 880gr
Thickness: 6cm
Price: ¥1,142

THICK CUT
Top Sirloin Cap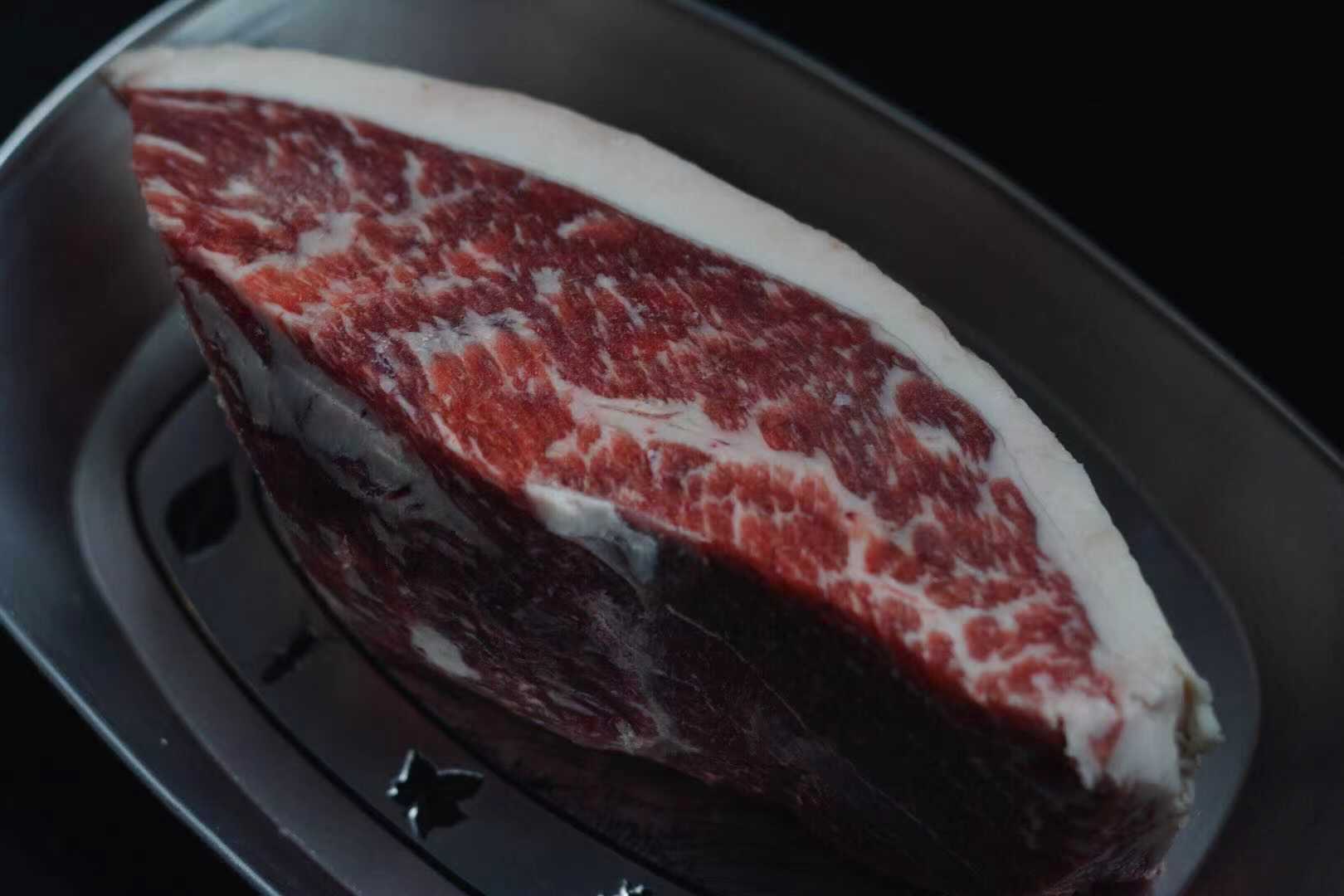 Item Number: TopSirloinCap SRF M9 002
USA SRF Wagyu MB9
Weight: 670gr
Thickness: 6cm
Price: ¥728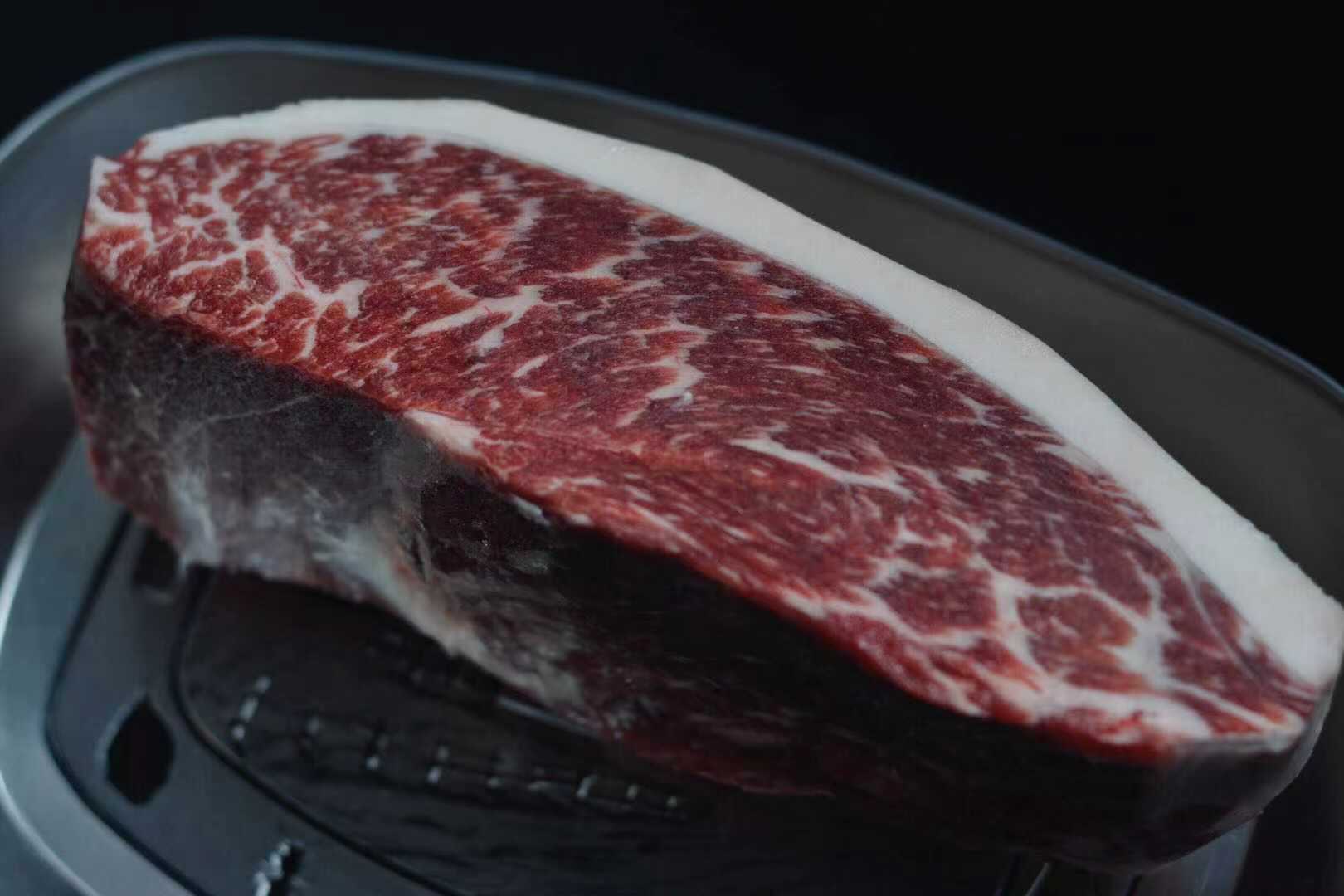 Item Number: TopSirloinCap SRF M9 004
USA SRF Wagyu MB9
Weight: 560gr
Thickness: 6cm
Price: ¥609